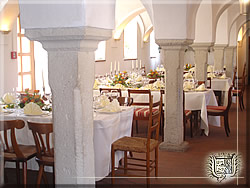 Change in Cuisine





The Renaissance cuisine brought a fundamental alteration in the ways food was prepared, not least because of the change in quality. In the Middle Ages cows and chickens had been slaughtered only once they would not give milk and lay eggs anymore. Consequently the meat had been rather stringy when served. However, in the Renaissance period oxen and other animals were kept especially for meat production. Obviously, the quality of the meat became much better.





Moreover, the methods of cultivating the land were improved and optimized and fruit refinement emerged and spread quickly

.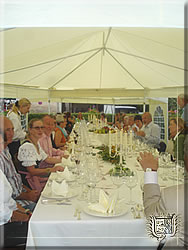 Gardeners, farmers and even noble ladies, who had a garden set out behind the house, assisted the chefs by growing savoy cabbage, Swiss chard, parsnips and radishes. Besides the common herbs and vegetables, new species like onions, beans and asparagus were grown. Furthermore, by applying fruit refinement many new strains of apples, pears, cherries, plums and nuts were cultivated that added to the variety in cooking.





The scholars of the Renaissance

rediscovered their interest in the Ancient World. Not only political discourses and treatises were being translated but also cookbooks of the Romans and Greeks. Diligent monks translated them into Latin. Especially the collection of recipes by the epicure Apicius celebrated new triumphs in the Renaissance

.