Suite "Laura de Pew"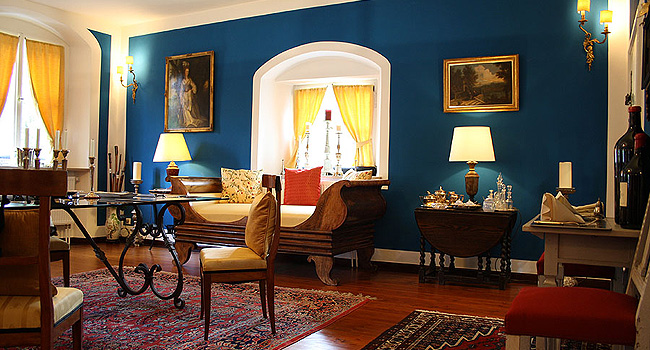 Suite "Laura de Pew" in the "Alter Pfarrhof" - across from the castle
The details:
Total area: approx. 165m²
Rooms:
1 double room with en suite shower/WC ("the yellow room")
1 double room with en suite shower/WC ("the master bedroom"/Krönchenzimmer (Coronet Room))
1 equipped kitchen (fridge, oven, steamer, ceramic hob, dishwasher, crockery and silver cutlery etc.)
1 library in the anterooms
1 baroque built-in cupboard on the staircase
1 marble-tiled bathroom on the ground floor
1 small coffee corner with espresso machine on the ground floor
1 living room with flat-screen TV and CD player plus an open fireplace
1 dining room with through-access from the living room
Furnishings:
All rooms in the baroque rectory are furnished with art and antiques - tenants are requested to take special care.

The in-house chapel with access from the ground floor may be used if needed.


Duration of tenancy:
The "Laura de Pew" suite may be rented as follows:

"Yellow room", double room with "en suite" shower room, underfloor heating €143.00 per night incl. breakfast in the castle (as a single room: € 84.)
"Kronenzimmer/Master Bedroom", double room, shower room, kitchen, €163.00 per night incl. breakfast in the castle (as a single room: € 94.-). There are no televisions in the double rooms.

Entire "Laura de Pew" suite
max. 4 adults and 2 children up to 12 yrs in their parents' bedrooms: € 400.00 / night.
Rental price for confidential management meetings and similar, excl. bedrooms: €300.00 / day.

Ancillary costs:
In the case of rentals for more than 4 days, a final cleaning charge of €80.00 for the first week and €50.00 for every additional, part week will be made. Bed linen and towels are included in the price.

Catering:
On request, meals and drinks plus staff may be procured via Eggersberg Castle, the cost of which must be settled with the hotel. The cost of coffee / espresso and tea from the coffee corner is also to be paid to the hotel.

Telephone calls at local rate are included; long distance calls are charged at €0.60 per unit.

The use of the TVs and the CD player is included (only if the entire suite is used).

By request, cars may be parked free of charge in the courtyard.

We ask for your understanding of the fact that the entire "Alte Pfarrhof" is a no-smoking area.
The "Alter Pfarrhof", built 1722
Builder:
Thomas Baron de Bassus
Architect:
the Prince Bishop's court master builder in Eichstätt, Gabriel di Gabrieli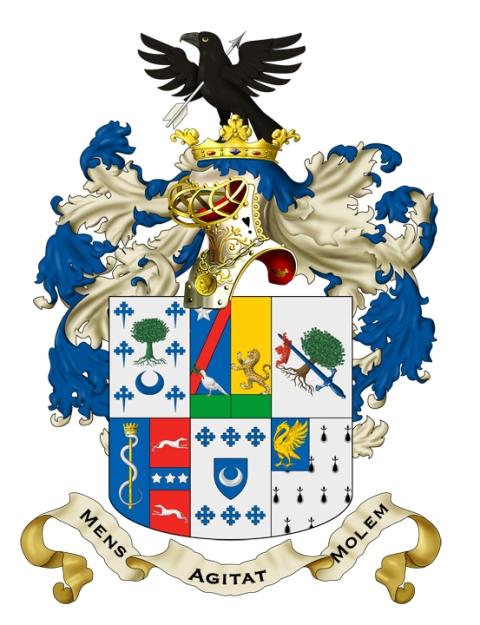 H.-P.M.Tassilo & Marion Josefine
Wenzl-Sylvester
Alter Pfarrhof – Obereggersberg 37
93339 Riedenburg

Tel.: 09442-9911278 * Fax: 09442-9911279 * eMail: This email address is being protected from spambots. You need JavaScript enabled to view it. * Mobil: 0175-5628559



Please make any enquiries directly to

H.-P.M.Tassilo Wenzl-Sylvester
eMail: This email address is being protected from spambots. You need JavaScript enabled to view it.

or to

Hotel Schloss Eggersberg

Family of Renate u. Michael Schwarz
eMail: This email address is being protected from spambots. You need JavaScript enabled to view it.
 
Telefon: +49 (0)9442 91870