Two exquisite altarpieces of the 16th/17th century, that the chapel was endowed with, can now to be admired in the Hofmark Museum at Eggersberg Castle. Another unique piece is the monstrance containing a verified fragment of the True Cross that was given to the chapel by Baron Joseph von Bassus.
From the castle rock viewpoint you have a wonderful view of the valley the original river Danube once ran through before it carved its course through the hard limestone rock near Weltenburg.
From early on attempts had been made to connect the river Main with the Danube. The Fossa Carolina ("Karlsgraben" in German) was a canal connecting the Swabian river Rezat with the river Altmühl and consequently the river system of the Rhine/Main with the Danube. The Karlsgraben had been created long before the Ludwigskanal, which was finished by King Ludwig I of Bavaria, and the modern Rhine-Main-Danube Canal. All the canals had to and have to pass the European Watershed.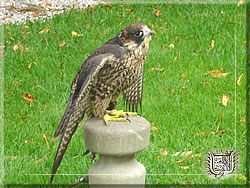 The most common theory is that in 793 Charlemagne gave orders to dig a 3 km long canal near the Bavarian city of Treuchtlingen. The goal of this work was to ensure supplies during the war against the Eurasian Avars, who had invaded Bavaria in 788.
Ludwig I's canal can still be seen from the castle rock viewpoint, including an original canal lock and a restored sluice house.
A little further away, on the left side, there is the ancient fortified church of the former monastery of Altmühlmünster.. The area has seen human settlement since ancient times. The name is derived from Altmühl and the large church (Münster).
The bowl above the main entrance of the church is a symbol of the Order of Saint John.. The order's emblem shows the head of John the Baptist?s head on a platter. In the Middle Ages, the Order of Saint John and the Knights Templar resided in Altmühlmünster, later the Knights of Malta prevailed. Why don?t you take a hiking tour from Eggersberg to Altmühlmünster and up to Rosskopf Mountain? You are sure to enjoy it!
From the viewpoint at Eggersberg you can also see the Wolfsberg in the background. Beneath the hill's top soil a Celtic Oppidum, a Celtic city, is hidden.
Turn your gaze to the right and you encounter modern wind turbines on the two opposite elevations. They are erected on the premises of the stone quarry at Jachenhausen, where one of the extremely rare specimens of the first bird "Archaeopterix" was found. The smallest known dinosaur, the bloodthirsty and group hunting "Compsognathus longipes", was also found here. The first produced models of those two dinosaurs can be seen in the Hofmark Museum at Eggersberg Castle.
The new canal can not be missed. It is surrounded by remaining branches of the river Altmühl that used to meander through this beautiful valley.
It is worth every step of the walk!